Halloween is around the corner and while it's not my favorite holiday, I love how it kicks off the Holiday season! If you grew up trick-or-treating like me or even attending a local church harvest party, you will know that this holiday in particular is KINDA a sugar-coma-style holiday! Truly there is no other holiday that has kids hyped up for weeks before and after because of the festivities and bags of candies given out. Which back then, I was like HECK YEA!! Look what I got in my stash! But as I've grown older and getting closer to having kids of my own I see the trouble this may cause families and households. Eating clean of any kind goes straight out the window and it's candy for breakfast, lunch and dinner (oh and also two snacks a day because 5 meals a day keeps a metabolism going ;)<3 a="" about="" agree...="" alllll="" and="" around="" at="" available="" but="" can="" candy="" children="" church="" comes="" definitely="" div="" don="" dress="" duh="" ending="" favorite="" get="" goodness="" growing="" halloween.="" hands="" hard="" hehe="" holiday="" i="" in="" is="" it="" just="" kids="" leading="" let="" like="" local="" me="" mean="" ministry="" most="" my="" nbsp="" never="" of="" one="" only="" parents="" part="" reasons="" right="" rolling="" s="" say="" seemed="" sugar="" supply="" t="" thank="" that="" the="" there="" think="" this="" through="" time="" to="" up-="" up="" used="" was="" weeks="" work="" wrong="" year="">
3>
So in an effort to put some nutritious semblance back into our lives this season, as well as to get in the fall spirit, I wanted to share this recipe I came across! It is SO fun, easy and yummy!! For those who follow me on Instagram, know how much I LOVE Me some Stuffed Peppers! It's one of my favorite quick and easy recipes to make for the family! And an easy way to get in my green container ;) (if you don't know what that means- that's ok- shoot me a message and we can chat further) So of COURSE I loved the idea of making little jack-o-lantern out of them for some added festive flair! Give it a try and tag me in your pics (@sownwithstrength) and let me know what you think!!
Jack-o'-Lantern Stuffed Peppers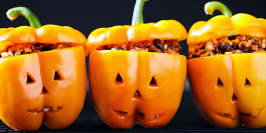 Recipe type:
Lunch/Dinner
Serves:
4 servings, 1 bell pepper each
Ingredients
4 medium orange bell peppers
2 tsp. olive oil
1 lb. raw 93% lean ground turkey
½ medium onion, chopped
1 clove garlic, finely chopped
1 Tbsp. chili powder
½ tsp. ground cumin
Ground black pepper (to taste; optional)
1 (8-oz.) can tomato sauce, no sugar added
1 cup black beans, drained, rinsed
1 cup cooked brown rice
¼ cup water
½ cup shredded sharp cheddar cheese
Instructions
Slice stem end off peppers. (Reserve for later use.) Remove seeds and veins from peppers. Cut a jack-o-lantern face out of one side of each pepper. Stand peppers upright in baking dish. Set aside.
Preheat oven to 400º F.
Heat oil in large nonstick skillet over medium-high heat.
Add turkey; cook, stirring frequently, for 4 to 5 minutes, or until almost browned.
Add onion; cook, stirring frequently, for 4 to 5 minutes, or until onion is translucent.
Add garlic; cook, stirring frequently, for 1 minute.
Add chili powder, cumin, pepper (if desired), tomato sauce, and beans; cook, stirring occasionally, for 4 to 5 minutes. Remove from heat.
Add rice; mix well.
Fill peppers with turkey mixture. Top with reserved stem end of peppers Add water to the baking dish. Cover with foil.
Bake peppers for 12 to 15 minutes, or until tender-crisp.
Remove stem top of peppers, sprinkle evenly with cheese. Bake for 2 to 3 minutes, or until cheese is melted.
Replace tops and serve.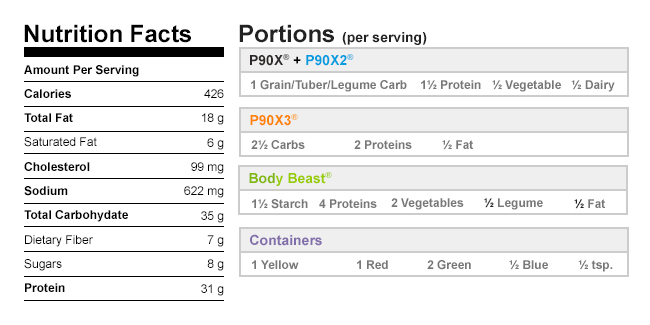 Pictures and Recipe by:
Anguel Dimove